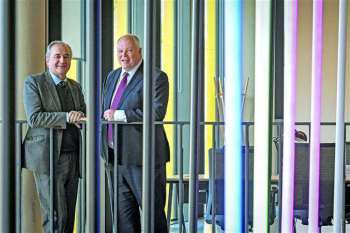 As the Biotechnology Business Institute (BBI) Cambridge nears the midway point of the first term of our second academic year of teaching, we are now pleased to announce a new strategic partnership with the Bradfield Centre.
The Centre has been our base in Cambridge since our expansion from Barcelona in late 2021. We chose the Bradfield centre due it's position in the heart of Cambridge's vibrant tech and life science ecosystem and their leaderships strong growth mindset.
We have found the Bradfield centre to be the perfect place for BBI Cambridge to flourish and grow.
Today, we are pleased to be implementing our new collaborative program with the Bradfield Centre to provide greater access to our next MBA in life sciences starting in January 2024.
We will be providing more details in due course however, in the meantime, if you would like any further details please contact us here on LinkedIn or email us at info@bbicambridge.com