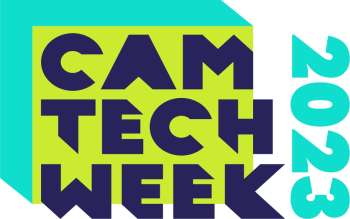 CTW23 is designed for those who are instrumental in creating and defining world-leading tech to come together to unlock technology's power for global impact. This must-attend tech event is based on real connection and conversations with 3 strands which put the spotlight on our unique ecosystem: CORE, CONNECT and CONVERSATIONS.

CORE CONFERENCE - 9 & 10 MAY HINXTON HALL
A carefully curated programme, providing unique access to pioneering thinkers and successful doers.
Learn how the latest advances in tech are changing the way we do things and shaping the future of humanity.
Four distinct tracks will complement the other talks and activities taking place across the CORE conference.

INNOVATION ALLEY - 9 & 10 MAY HINXTON HALL

Set within the wider exhibition, Innovation Alley will play home to 20 of the brightest early-stage companies and start-ups offering a dynamic and interactive showcase of their solutions.
Innovators and start-ups can participate and will be judged by an expert panel in terms of innovation and preparedness to deploy and commercialise their technology. Selected innovators will be invited to attend the conference at Hinxton Hall to showcase their tech.

THE BIG TECH DEBATE - 11 MAY CAMBRIDGE UNION CHAMBER
Playing to Cambridge's unique strengths and the historical nature of the venue, this is designed to be a thought-provoking, challenging and interactive event. Tackling big-picture issues enabled and created by technology.
CTW FRINGE - 8 - 12 MAY VARIOUS VENUES
The Bradfield Centre is proud to be a fringe venue for Cambridge Tech Week, and we have already announced a number of activities here during the week:
Keep an eye on our event listings for more.