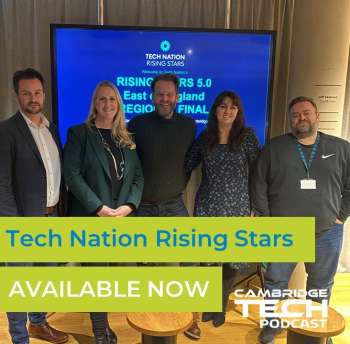 Getting into the minds of start-up judges
16 founders pitched their innovative technology, products and solutions to a panel of Judges at the Tech Nation Rising Stars 5.0 event this week, held at The Bradfield Centre.
In this episode, we talk to the judges about why every interaction of a start-up is important, the responsibility of a judge to help these early-stage companies, and a few pet-peeves in competition submissions and pitch presentations. Listen in for invaluable insights for anyone about to enter a start-up competition or funding round.
The Bradfield Centre is a proud supporter of Cambridge Tech Podcast. Listen to more episodes and subscribe via all the popular podcasting platforms or direct at Cambridge Tech Podcast.